Leonard Pitt was born in Detroit, Michigan in 1941. After a short career in advertising design he sailed to Europe, landed in Paris in January 1963, and stayed for seven years. He studied mime in Paris with Etienne Decroux for four years. He was his assistant and performed in his company.
Leonard returned to the United States in 1970 and settled in Berkeley, California where he opened a school of physical theatre, attracting students from around the world. Leonard's one-man shows have received critical acclaim. He has performed and taught at theatres and festivals throughout the United States, Europe, Brazil, New Zealand, and Australia. He was also a member of George Coates Performance Works and traveled widely with the company.
In 1973 he traveled to Bali to study Balinese mask theatre. While there he was invited by his teacher to perform with him in local village and temple festivals. He returned to Bali in 1978 to study mask carving.
In 1986 he co-founded Life On The Water, a contemporary theatre in San Francisco presenting new work.
In 1991, Leonard created Eco-Rap, an environmental education program combining ecology and rap music as a way to educate inner city youth about urgent social issues. He operated the program for five years.
Leonard has written three books on Paris. Two walking guides: Walks Through Lost Paris – 2002, Paris, A Journey Through Time – 2008, and Paris Postcards - The Golden Age – 2010. His fourth book, A Small Moment of Great Illumination, is about the the life of the 17th century Anglo-Irish healer Valentine Greatrakes. His latest book, a memoir, My Brain on Fire, Paris and Other Obsessions, was released in March 2016.
In 2009 he and James Donlon opened The Flying Actor Studio in San Francisco offering a one year program in the art of physical theatre. The school operated for three years. Leonard continues to live and teach in Berkeley.

the artist as a young man
(Leonard goofing off for the family photo taken at his brother's Bar Mitzvah)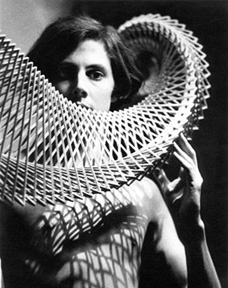 the young man as an artist
(Leonard in his Paris garret, circa 1967, with one of his first sculptures)